The annual Taste of Smyrna festival takes place on Saturday, September 19, 2015. Â The event takes place on the beautiful Village Green from 11 am to 8 pm.
Over 30 of the area's best restaurants will be offering samples of their best dishes. Â Admission is free and tastes range from $1 to $4.
Participating restaurants last year included:
Williamson Bros BBQ
Bruster's Ice Cream
Taste Jamaica
Jose's Not Here
Gigi's Cupcakes
Bob's Lemonade
Deep Fried Brownies
Meehan's Public House
Fuddruckers
Hawaiian Shaved Ice
Smallcakes
McCray's Tavern
Jocks and Jills
L'Thai West
Kenny's Great Pies
Zucca
Marietta Fish Market
Coldstone Creamery
Siam Square
Barbecue Street
Atkins Park
Siracusa's Pizza
JD's BBQ
The Wine Cellars
Copeland's
Dominic's Pizza
McAlister's Deli
T&D Sweet Treats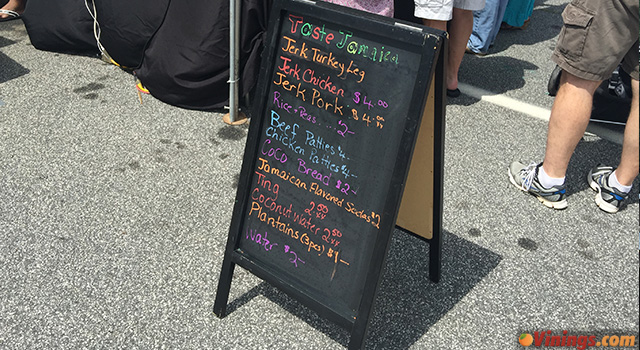 The event also features live music all day as well as a kids zone featuring the 33 foot shark slide, euro bungee quad jump, 24 foot rock wall, 120 foot roller coaster obstacle course, and more. Â The event concludes with a concert at 7 pm on the main stage.
Date:
Saturday, September 19, 2015
Time:
11 am to 8 pm
Admission:
Admission is free, tastes range from $1 to $4.
Parking:
Free parking is available in the public lots of City Hall, Community Center, Smyrna Library, Market Village (street and behind Corner Taquiera), and Village Pavillion.
Address:
Village Green
Smyrna, GA 30080
For more information, please call (770) 423-1330.